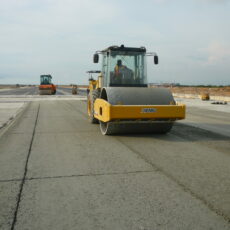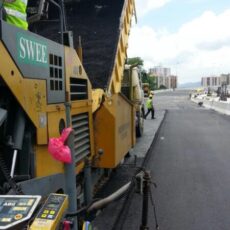 SWEE began its operation in the year 1959 in Singapore as a construction company as Kian Hong Holding Private Limited. In the same year, SWEE Construction & Transport Co. (M) Sdn. Bhd. was also incorporated in Malaysia as a construction and transportation company to serve the Malaysian market. It has never looked back since and continued to growth from strength to strength as testified in its strong presence in the entire South East Asia.
In 1967, a Brunei Darussalam branch was set up for SWEE Construction in Singapore and Swee Pte Limited was incorporated in 1973 in Brunei. With the excellent deliveries in all of its projects undertaken in Brunei, Swee was registered with the Public Works Department as Class VI Licensed Contractor with the eligibility to tender projects with unlimited value.
 Before long, SWEE has its operations and businesses cover 3 countries in the Asian country. In the mid 70s, all these companies, which include the parent and associated companies have converged to become part of " The Goldentree Group Of Companies". In 1984, Swee Private Limited was changed to Swee Sdn.Bhd. in line with its diversifications into civil engineering and with the setting up of its own batching plants, entered into the business of supplying ready-mixed concrete& asphalt concrete. At the same time, a laboratory was set up to provide laboratory services for physical/mechanical and chemical testing of soil, aggregate, bricks, cement, asphalt and bitumen, ect.
 In October 1992, the aforesaid laboratory was accredited by the Ministry of Development of the government of Brunei Darussalam to be in compliance of PBD ISO/IEC 17025. SWEE Sdn. Bhd was also accredited with PBD ISO 9001 in the year 2000.